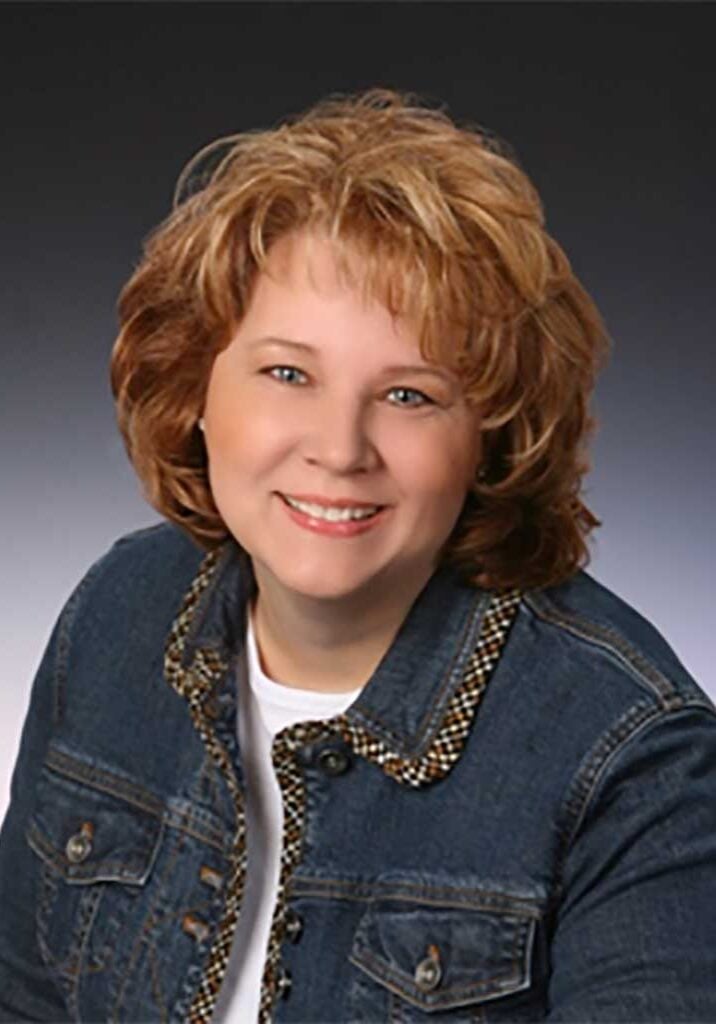 If ever there was a multi-hat donning voice to HES, it's co-owner Vicky McCollim. Nearly all customers speak with her at some point in her oversight of all customer and vendor relations. With over 15 years in the home improvement field, the down-to-earth Vicky has a keen understanding of the business and how to help people get what they want without frustration. Even as busy as she is, her growing family and faith are always a very high priority. Her many talents include home decorating and cooking – affectionately called "the sandwich magician."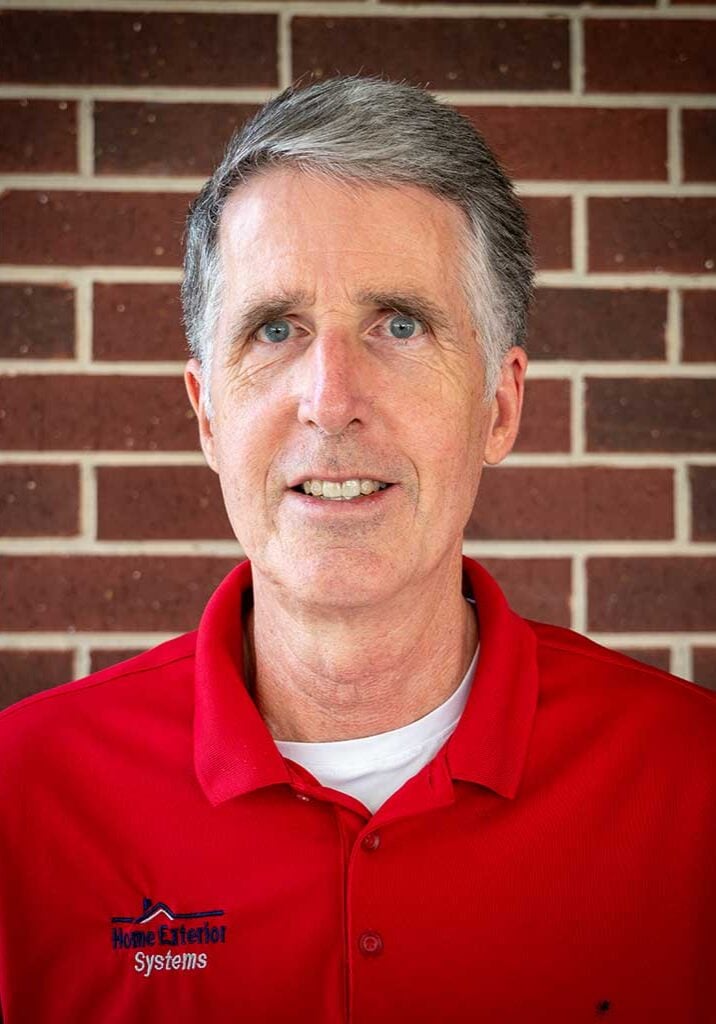 Patrick "Pat" McCollim is co-owner of HES, wearing many hats, including the President and CFO. Pat brings a high level of sophistication and leadership, rare in the remodeling world. Honed over three decades in finance and new business development for one of the largest companies in the world. He sees great opportunities for customers to get better results than ever. Better value and overall satisfaction by focusing on and measuring what's important to them.  Pat is driven. Driven by family, faith, and an overwhelming desire to do things right. Pat refuses to settle for less than excellence in all things.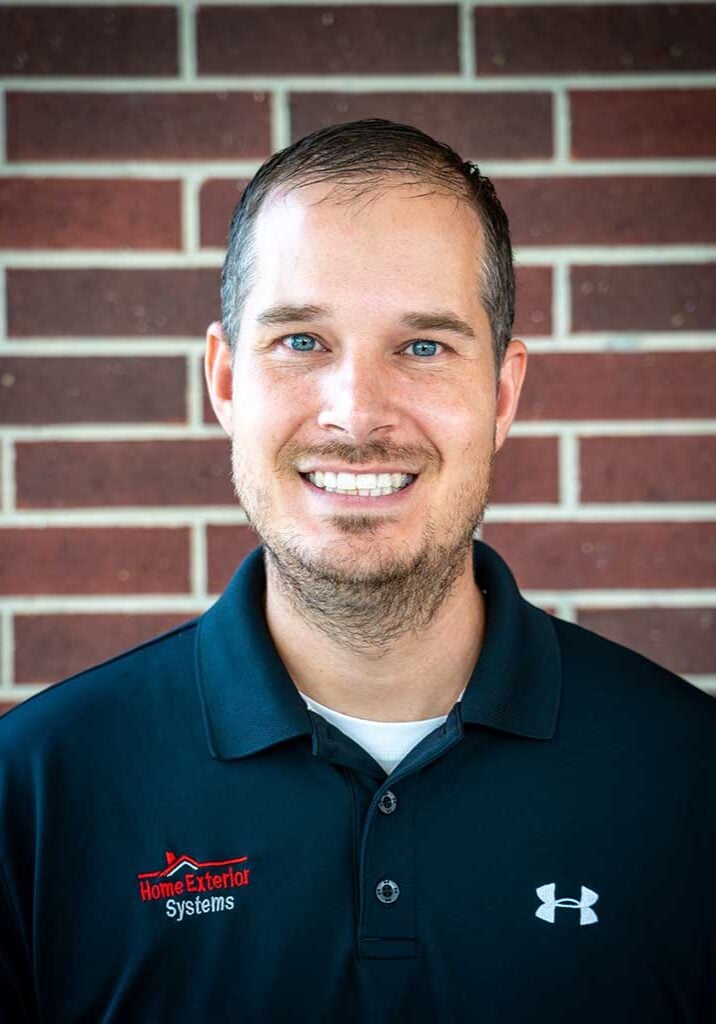 HES Partner & Co-owner Caleb McCollim has a degree in Finance and has used his education in an eclectic mix of opportunities. He spent four years abroad teaching Business English at a premier University in Beijing, China. Caleb has had the privilege to travel to 5 continents and over two dozen different countries. A unique experience in many diverse cultures. He brings atypical knowledge and perspective of customer service. Caleb is dedicated to excellence in our team. He has developed the art of listening to customers. Listening results in connecting customers with the right finished project for them. Caleb is the future of HES.
EXTERIORS. 100% GUARANTEED
Your home's exterior parts: the siding, windows, roofing, exterior doors, gutters, and patio work together as a system to keep you and your family safe, secure, and dry. Treating them as a connected system enables Home Exterior Systems to deliver maximum value and protection for your family and your investment. The combination of people, products, processes used equates to superior warranties that give HES customers even more peace of mind.
OUR WARRANTY PROCESS
Most replacement contractors skirt over the issues of warranty. Most contractors will cite the manufacturer's documentation for details. The problem is that when a warranty situation arises, there is no documented process for you, the customer, to follow. You must call and take your chances. This is not the case with HES. We have a clear and accessible process that you can activate anytime, 24/7. All we need is a little information to get the process started, and we'll take it from there.
Learn more about what Home Exterior Systems means by "Customers for Life" and the homeowner benefits you enjoy long after the job is completed.
More About Home Exterior Systems
Headquartered in Houston, Texas, Home Exterior Systems, LLC (HES) has distinguished itself – replacing residential siding, windows, roofing -- as one of the good guys in the Greater Houston area since 2003. As hundreds upon hundreds of satisfied homeowners will certify, when you need a home remodeling contractor, the expert team at HES is an unbeatable choice by any measure. From the zero-pressure sales manner to the final project review, the goal remains: deliver the highest quality results, as stress-free as possible, and with the utmost integrity.
The Team
The privately held company is family-owned with operations in multiple locations in the Greater Houston Metro area. The core management team believes in surrounding themselves with great talent and expect excellence from all always. HES outpaces other contractors for many reasons. HES embraces technology everywhere, which speeds reliable communication, allows constant performance measurement, and adds dozens of other customer benefits. In the field, there is a relentless focus on continual improvement, hiring and training the best people, and upholding strong brand loyalty to the makers of the best building materials, such as James Hardie products.
A Different Way of Doing Business
HES embraces the notion that anything that streamlines your project keeps you aware and feeling in control to the extent you prefer is always a good thing. Experience tells us you expect clear documentation, transparent project management, regular communication, with no human-caused surprises during all project phases.
All People Connected
HES achieves results more and more efficiently through connected technology. Suppliers, Sales, Support, Installers, and, most importantly, Customers. This unique and proprietary mix of tools and know-how collectively orchestrates much of how we work. All facets including sales, support, suppliers, demolition and removal, hauling, site clean-up, material installation, and even administration.
Customer Benefits Significantly
From measurable fewer mistakes in coordination to rapid and better decision making at all levels, shorter and more precise job lead times, more satisfied and aware crews. The result is an overall better experience for all.
MORE. BETTER. FASTER. INTEGRITY.
The company's mission is simple:
1. Do what we do and never stop striving to do it better.
2. Treat people with respect and fairness.
3. Uphold the highest integrity.
4. Use only the finest materials.
We believe if we perform consistently at the highest level, we will prosper and grow. So far, so good.
What We Do
At our core, we are a high-performance siding, windows, and roof replacement company. Over time, customers convinced us to add to our core competencies. We added patios, rain gutters, outdoor kitchens, insulation, and more. We've always been excellent home painters too. If it's outside the home, it's firmly in our wheelhouse. HES Interior remodeling experience includes bathrooms and kitchen renovations, also set up by satisfied exterior customers. We may expand more formally into kitchen and bathroom remodeling in the future as demand persists.
Alone At The Top
Home Exterior Systems is alone among contractors holding the highest ratings across ALL primary customer review sources simultaneously year after year. These respected review sources include:
GUILD QUALITY®,
BEST PICKS®,
ANGIES LIST®,
HOME ADVISOR®, and
HOUZZ®
Guild Quality Extra Special
Of these, and perhaps the lesser-known "Guild Master" is awarded yearly for achieving a ninety-five percent or higher satisfaction grade. If you want to know you are getting a great contractor, it's hard to beat a "Guild Master" award winner. And, if you find a contractor that qualifies for Guild Master every year, you've found somebody very special. Somebody like Home Exterior Systems.
BBB
Many contractors are members of the BBB. Home Exterior Systems, LLC, is no exception. We are quite proud of our record of excellence with the BBB. HES has qualified for its annual Award for Excellence 8 years running.
James Hardie Elite Preferred / Presidents Club
Finally, HES is among the small percentage of James Hardie siding contractors designated as James Hardie ELITE PREFERRED contractors in the entire area. This distinction is an honor, it's hard-earned, and we are proud of it. Why does this matter to you, the customer? Well, in addition to reviews, testimonials, and excellent customer service, it's the manufacturer's strongest endorsement. It's how you know that the James Hardie company says we are among the very best certified installers of James Hardie. Moreover, we've proven it over and over again. That's the "peace of mind," most homeowners want.
Referral Business
Most years, more than forty percent of HES business comes from referral and repeat customers. HES co-owner and partner, Patrick McCollim, is proud of that statistic. "Doing great work, using the best materials, and expert installers who don't cut corners, never goes out of style," according to Pat. He's right.
HES staff knows it's challenging to satisfy every single customer 100 percent…but they'll keep trying anyway!
Thank you for considering Home Exterior Systems for your home improvement project.