With so many brands of windows advertised in the Greater Houston, TX area, why does HES lead with Andersen?  That's a fair question. There are so many good things to say about most brands of replacement windows. But Andersen has a clear edge in Houston and the Gulf Coast area much of the time based on the available options.
HES can sell and install virtually any window on the market, but Andersen is such a great product, it's hard for us to go any other way.
The case for Andersen Windows in Houston
Choices!

Value
Style options
Glass options
Performance
Warranty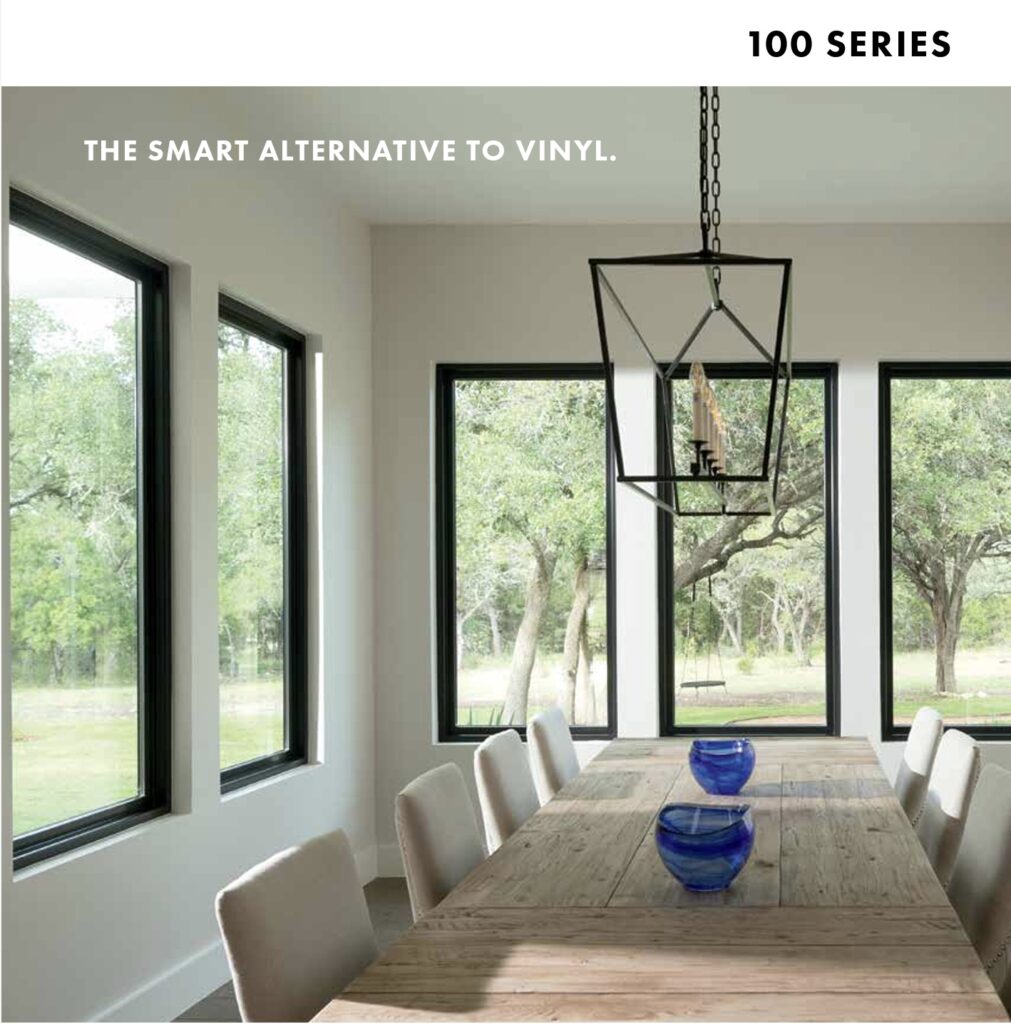 HES patiently helps you to navigate the many choices for the best value and look.
When choosing a brand of replacement windows, there are many to choose from. It is a crucial decision that can affect your life and your family, as well as your energy bills. When looking for fabulous brands like Andersen windows in Houston, Home Exterior Systems is the first and last company you should call.
Factory Certified Experience
Home Exterior Systems (HES) has much to offer the homeowner interested in replacement windows. First, HES is among the most highly rated replacement contractors in the entire nation.
Window Replacement Experts
We specialize in exteriors only; that's all we do all year long. We've replaced thousands of windows on Houston area homes and know a thing or two about how to help you get what you want at a price you can afford.
Process Driven = Fewer Surprises
Our proprietary process-driven installation is unique to HES and is designed to keep you and your entire HES team in the loop and to avoid surprises or misunderstandings.
Proven People + Proven Materials
HES uses only the very best materials, and our installers are highly trained pros that solve problems efficiently.
Best Warranty, Period.
Finally, HES backs up its installations with the best warranty options in the business. You cannot find a better contractor for your home exterior renovation needs.
Andersen Windows = A Top Brand
Andersen Windows are among our most popular brands. For good reason. They are beautiful and rugged, come in more styles than most other brands, and are backed by a terrific warranty in the unlikely event you should ever need them.
Andersen Windows = Peace-of-Mind
In Houston, window replacement is an important task, and choosing a brand is essential – like Andersen. Windows for Houston homeowners are an investment in both comfort and safety, and they need to stand the test of time.
Energy Savings & Comfort
A great brand of residential windows, such as Andersen products, will keep the unpleasant air out while holding your fresh air within, reducing energy loss and your energy bill.
Improved Security & Safety
Robust construction and secure locks improve your home security, helping to keep your family safe from intruders. Safety comes from top-quality choices of laminated safety glass to withstand sometimes intense coastal weather.
Great Windows Reduce Outside Noise Too!
Glass options also include options not only improve resistance to Houston's brutal weather but also offer you a reduction in outside noise too. We cannot promise you won't hear the neighbor's Dog barking, but Andersen Replacement Windows help reduce outside noise measurably.
We Help You To Understand Your Real Replacement Window Choices and Options
Home Exterior Systems will help you choose which windows would be the best fit for your needs, not the special of the day or whatever is convenient for us. We want you to be our customer for life, but that won't happen if you don't get what you want and need.
Find brands like Andersen Windows in Houston through Home Exterior Systems, a premier Houston area dealer and installer of top-quality replacement windows.
HES Does Do Windows; Other Stuff Too
Andersen Window replacement or installation is not all Home Exterior Systems can provide. In addition to Houston window replacement, HES also offers Hardi Plank siding to beautify and protect your home, as well as other home improvement services. Home Exterior Systems is one of the largest James Hardie installers in Houston. The multi-award-winning Home Exterior Systems team has been working together since 1999.
Low Pressure - Consultative Approach
Because HES is owner-operated, you can expect a quality build at an affordable price without ever having to deal with an unprofessional high-pressure salesman. It is our style to help you to understand your many options and to give you the information you need to make informed decisions. We strive to keep you from making dumb decisions with low value or return on your investment.
Award-Winning- Top 5 Percent Contractor
The Home Exterior Systems team is also one of the most well-respected teams in Houston, being a Better Business Bureau member since 2005 with a superb A+ and Award of Excellence recipient. We aren't perfect, but we always try to do the right thing and stand behind our products and work. Add to that the years and years of accolades and awards, as well as our top 5 percent ratings from nearly all review sources, and you know we are the real deal. You can trust that your Andersen Windows will be installed by one of the best in the business.
Proven Process
The process also matters because it makes for fewer surprises and keeps your project milestones moving along smoothly. Our proprietary "Jeeves" online system is updated in real-time, including photos and videos, and is available to our customers 24/7 so you always know where your project stands and who is doing what.
Proven Product
HES uses nothing but top-of-the-line products and materials and insists on the best to offer the unsurpassed warranty protection and peace of mind homeowners want. From siding to windows and fasteners to sealants, it's only the very best for you.
Proven People
The best products mean nothing if installed improperly. Exterior siding, window, and roofing replacement are all about the quality of the work performed how it is installed matters. A lot. It can mean the difference between failing in 5 years or lasting more than 30 years. HES has only A-crews, no B's or C's. Our highly skilled professionals are certified, use the best tools, and manufacturing best practices. Finally, HES team members have worked together for a long time.
100% Guarantee
Proven products, proven people, proven process all equate to a 100% guarantee that we installed your siding correctly. Depending on the product, your warranty is also transferable to the next owner should you sell your home during the warranty period.
You Get:
- Peace Of Mind
- Worry-Free Security
- Hassle-Free Experience
Ace Alief Alvin Anahuac Angleton Bacliff Barker Baytown Beasley Bellaire Brazoria Brenham Brookshire Bryan Burton Channelview Chappell Hill Cleveland Clute Conroe Crosby Cypress Daisetta Dallardsville Damon Danbury Danciger Dayton Deer Park Devers Dickinson Dobbin Dodge Freeport Fresno Friendswood Fulshear Galena Park Galveston Gilchrist Goodrich Guy Hankamer Hardin Hempstead High Island Highlands Hitchcock Hockley Houston Huffman Hufsmith Hull Humble Huntsville Katy Kemah Kendleton Kingwood La Marque La Porte Lake Jackson League City Leggett Liberty Liverpool Livingston Magnolia Manvel Missouri City Mont Belvieu Montgomery Needville New Caney New Waverly North Houston Old Ocean Onalaska Orchard Pasadena Pattison Pearland Pinehurst Plantersville Port Bolivar Porter Prairie View Raywood Richmond Riverside Romayor Rosenberg Rosharon Rye Santa Fe Seabrook Simonton South Houston Splendora Spring Stafford Stowell Sugar Land Sweeny Texas City Thompsons Tomball Waller Wallisville Webster West Columbia Willis Winnie