Patio Covers & Patio Remodeling Houston
Home Exterior Systems (HES) is a top-ranked exterior remodeler and replacement contractor serving the Houston area since 2003. Patios and patio covers are a natural fit for us since we do so many Siding, window, and roof replacement projects per year.
Capabilities
Our A-team crews are outstanding craftsmen and experts when it comes to installing all types of materials including Steel, Aluminum, Vinyl, or custom wood frame structures.
Mid to High-End Specialists
We are very comfortable dealing with the discerning customer that is seeking a custom high-end look. Our attention to detail is part of the reason for our industry-leading repeat and referral business percentage.
Have A Custom Design In Mind?
We have relationships with designers and engineers to help you realize your dream design. We will make your outdoor space a reality. Nothing is more thrilling than producing a unique, one-of-a-kind, backyard paradise.
Outdoor Kitchens and Deck Expansions
We have a fair amount of experience when it comes to delivering an outdoor kitchen that will be the envy of the area. We would love to share what we know and have learned over the years.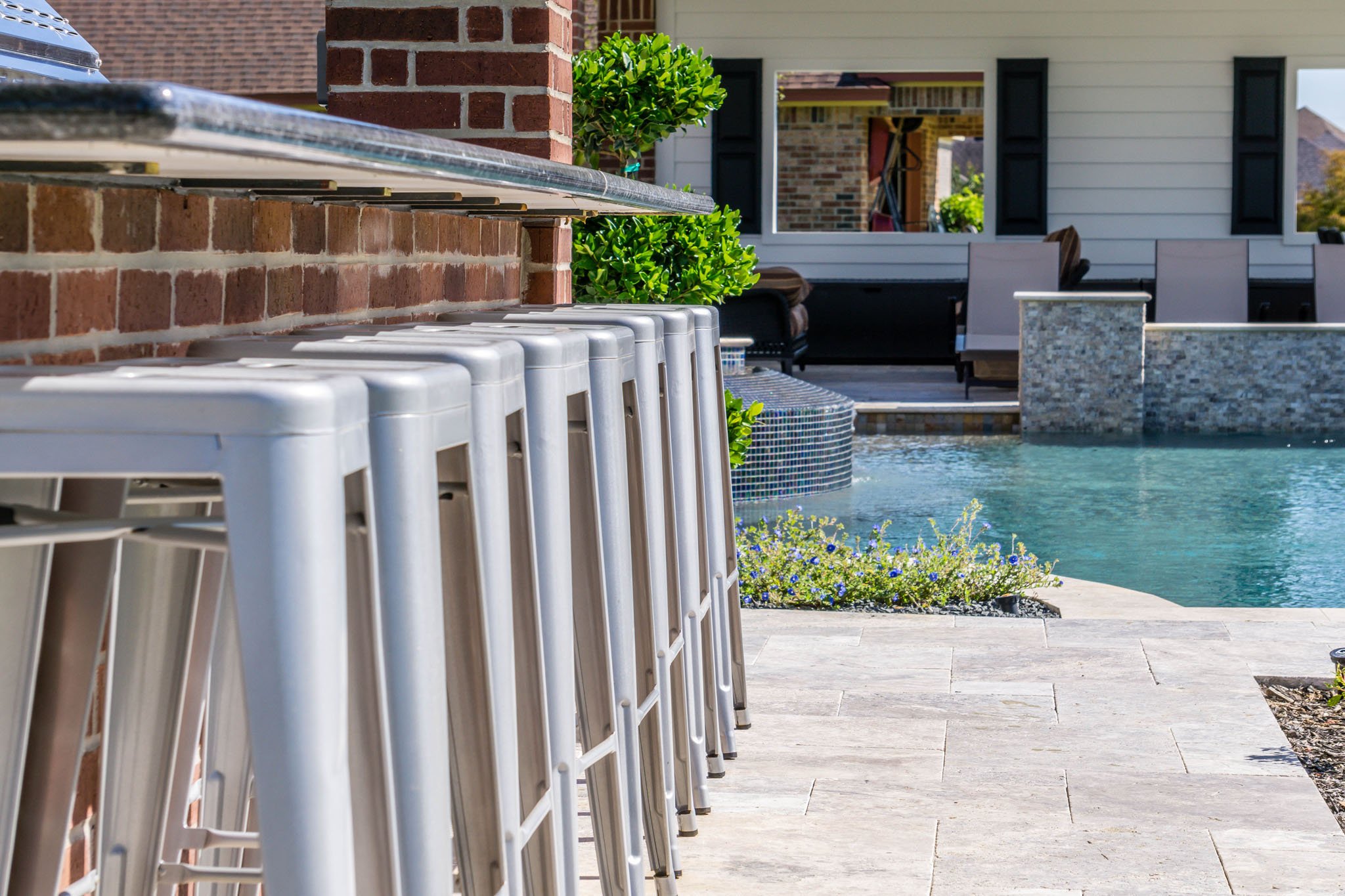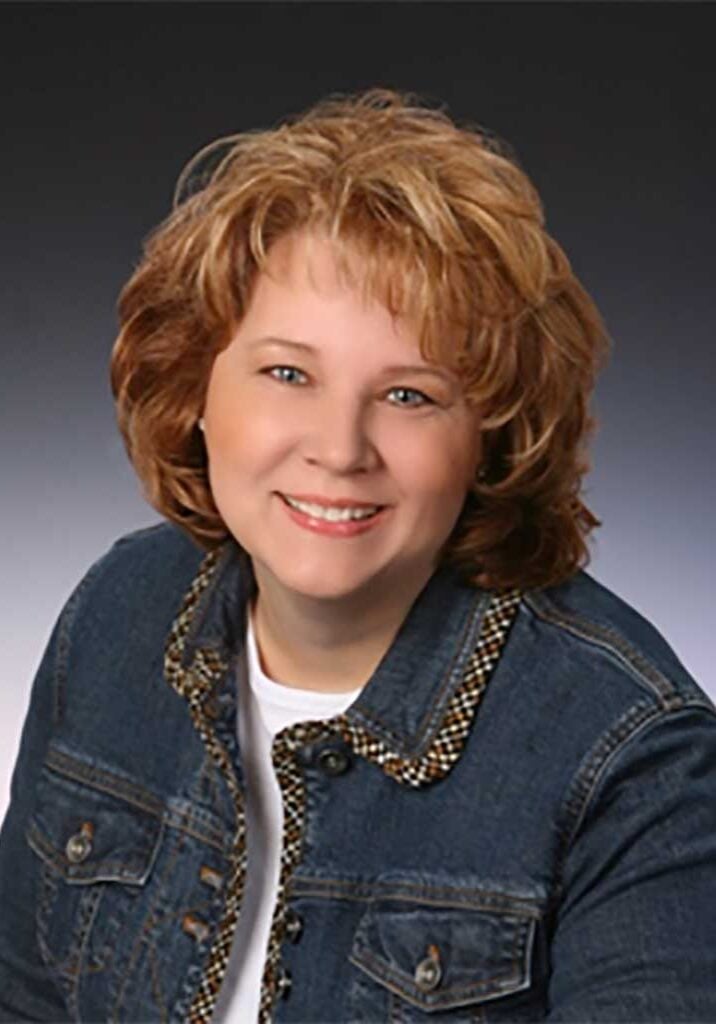 If ever there was a multi-hat donning voice to HES, it's co-owner Vicky McCollim. Nearly all customers speak with her at some point in her oversight of all customer and vendor relations. With over 15 years in the home improvement field, the down-to-earth Vicky has a keen understanding of the business and how to help people get what they want without frustration. Even as busy as she is, her growing family and faith are always a very high priority. Her many talents include home decorating and cooking – affectionately called "the sandwich magician."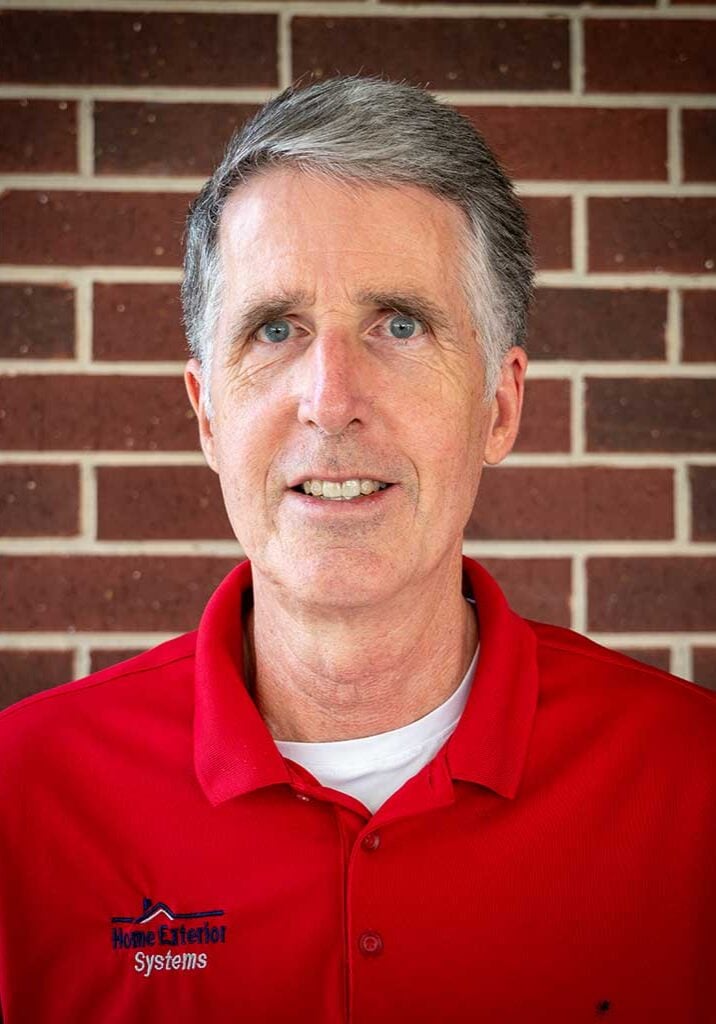 Patrick "Pat" McCollim is co-owner of HES, wearing many hats, including the President and CFO. Pat brings a high level of sophistication and leadership, rare in the remodeling world. Honed over three decades in finance and new business development for one of the largest companies in the world. He sees great opportunities for customers to get better results than ever. Better value and overall satisfaction by focusing on and measuring what's important to them.  Pat is driven. Driven by family, faith, and an overwhelming desire to do things right. Pat refuses to settle for less than excellence in all things.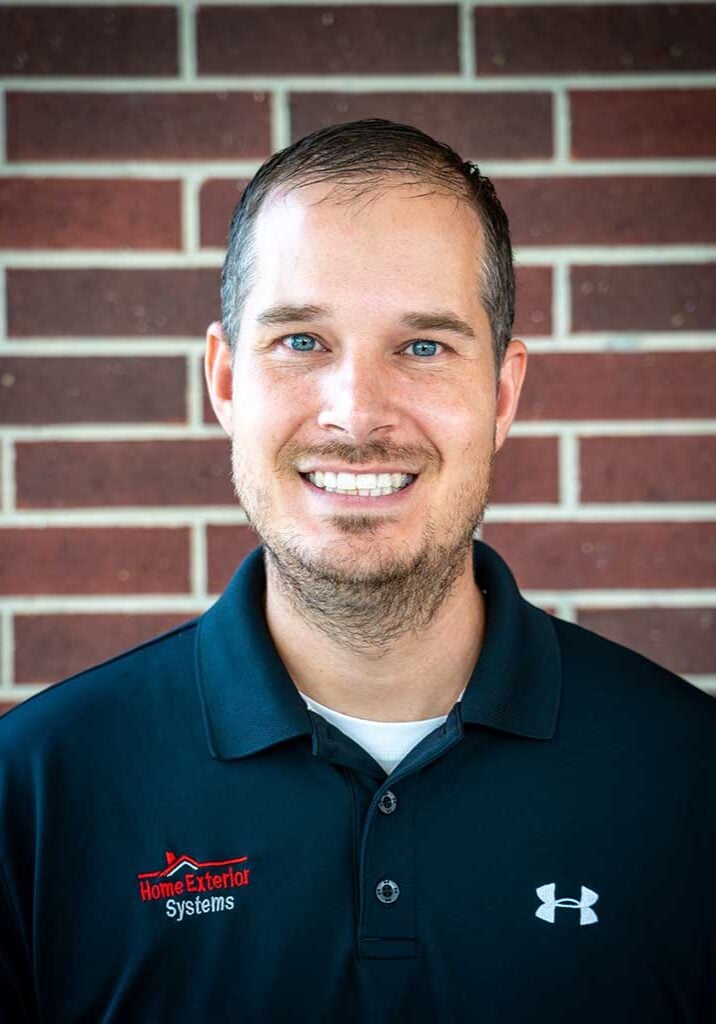 HES Partner & Co-owner Caleb McCollim has a degree in Finance and has used his education in an eclectic mix of opportunities. He spent four years abroad teaching Business English at a premier University in Beijing, China. Caleb has had the privilege to travel to 5 continents and over two dozen different countries. A unique experience in many diverse cultures. He brings atypical knowledge and perspective of customer service. Caleb is dedicated to excellence in our team. He has developed the art of listening to customers. Listening results in connecting customers with the right finished project for them. Caleb is the future of HES.
Proven Process
The process also matters because it makes for fewer surprises and keeps your project milestones moving along smoothly. Our proprietary "Jeeves" online system is updated in real-time, including photos and videos, and is available to our customers 24/7 so you always know where your project stands and who is doing what.
Proven Product
HES uses nothing but top-of-the-line products and materials and insists on the best to offer the unsurpassed warranty protection and peace of mind homeowners want. From siding to windows and fasteners to sealants, it's only the very best for you.
Proven People
The best products mean nothing if installed improperly. Exterior siding, window, and roofing replacement are all about the quality of the work performed how it is installed matters. A lot. It can mean the difference between failing in 5 years or lasting more than 30 years. HES has only A-crews, no B's or C's. Our highly skilled professionals are certified, use the best tools, and manufacturing best practices. Finally, HES team members have worked together for a long time.
100% Guarantee
Proven products, proven people, proven process all equate to a 100% guarantee that we installed your siding correctly. Depending on the product, your warranty is also transferable to the next owner should you sell your home during the warranty period.
You Get:
- Peace Of Mind
- Worry-Free Security
- Hassle-Free Experience