Christmas Lights And James Hardie Siding
With the arrival of November and Thanksgiving it's time to consider options for decorating your home's exterior for the holidays. In the event that your Christmas holiday decorations include lights, stay tuned. In this brief article we explore Christmas lights and James Hardie Siding do's and don'ts.
We'll point out some of the preferred ways of attaching lights and decorations to your home, as well as some ways that you should avoid. After all, we don't want to damage that Siding, Trim, or Fascia do we?
Outdoor Christmas Lights Tips & Tricks
Be sure to use lighting, extension cords, power strips, and timers designed and rated for outdoor use. Be sure the connections withstand nasty weather and moisture.
Use Clips or Hangars designed to permit installing lights onto roof shingles, brick, or rain gutters.
Try to avoid using nails, staples, and glue to hang exterior lights. Check out the resource links at the end of this article to find ideas and helpful products.
Be sure to use ladders rated for your weight and that they are in working order. Pad extension ladder ends to protect siding. Use a short 2×4 piece of wood to reinforce the gutter if you must lean your ladder against it.
Remember gloves and eye protection!
Have a helper nearby to assist you.
Hanging Lights And Decorations On James Hardie Siding
Avoid using staples, glue, and nails on your home's exterior, as they can damage your siding and trim. Glue may damage the protective finish on your Hardie siding and should be avoided.
If possible, seek out exterior decorating solutions that do not involve your siding at all. Consider damage-free clips made for gutters, roofing shingles. For example, numerous options for securely installing holiday decorations and lighting that do not require you penetrating your home's exterior cladding. For instance, these solutions are reusable, affordable, and permit fast and easy uninstallation of decorations too.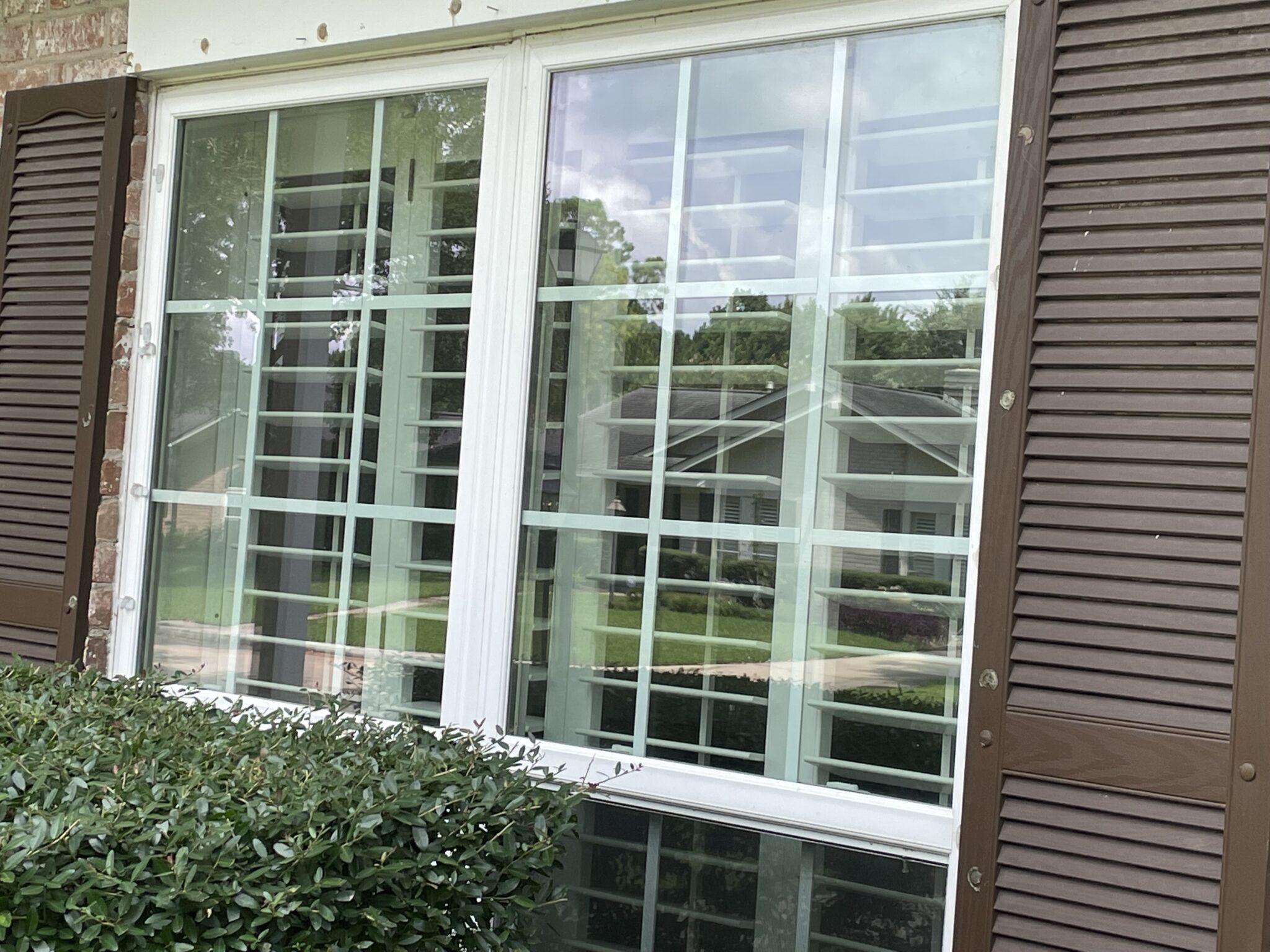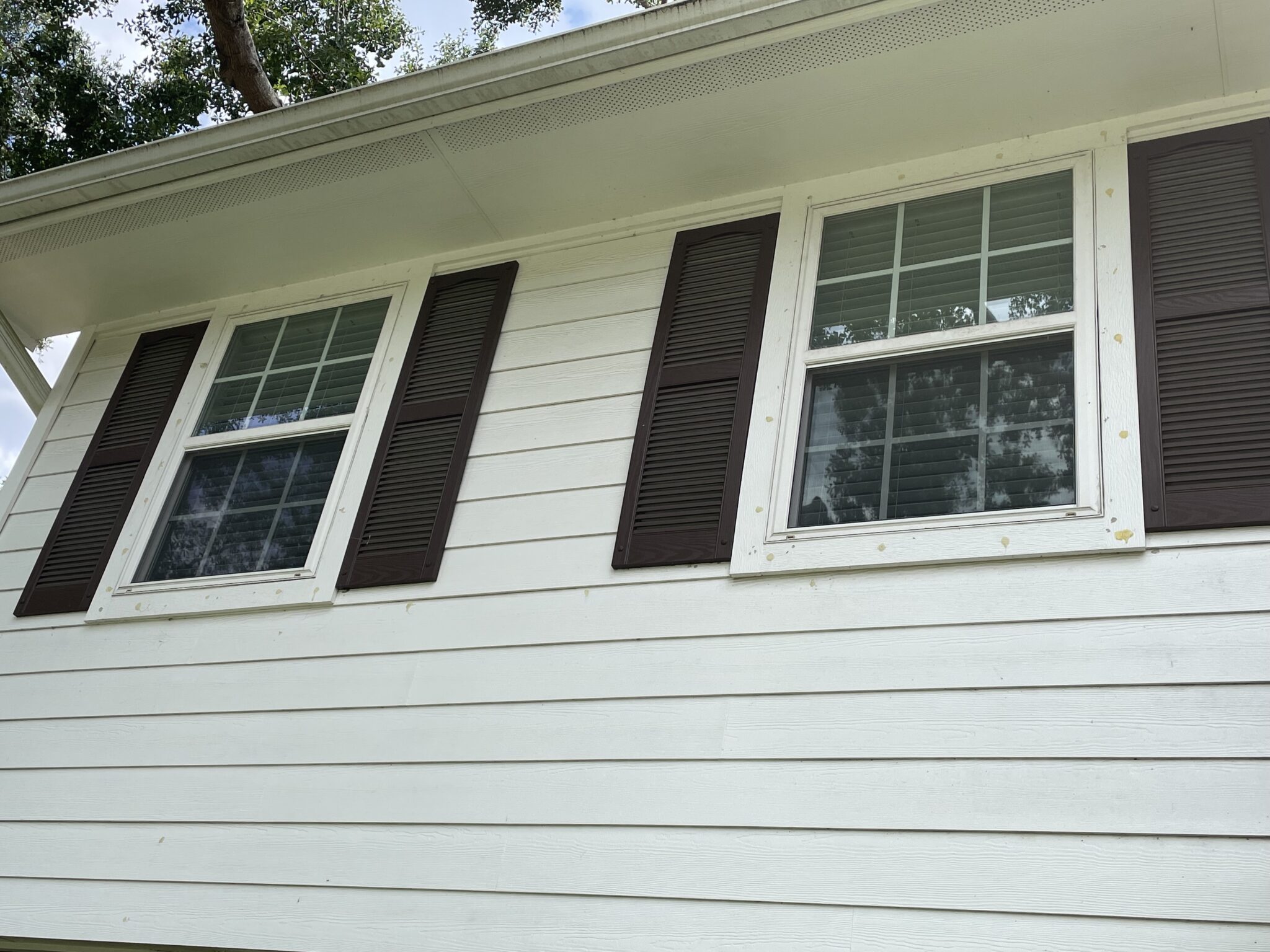 If you must hang decorating items from your James Hardie(R) siding, here are some general guidelines that make it possible.
You can attach Christmas lights to James Hardie siding, if you must. Use either corrosion-resistant nails or screws made for the task. Additionally, fasteners must be long enough to extend completely through the siding material and into the wood or metal substrate (such as sheathing or studs). Also, ensure that fasteners are at least 3/4 inch away from the bottom edge of each plank (horizontal lap siding).
In our contracting business, we routinely work on homes whose owners decorate for the holidays annually. Subsequently we see evidence of past lighting installations leaving unsightly scars or even severely damaged siding and trim. However, if you are unsure about your planned holiday lights or other decorations on your exterior siding or trim, call us.
Consider hiring a qualified professional or handyman
If you are at all uncomfortable with projects such as these, you should consider hiring a professional. However, if you choose to hire a pro to install your exterior lights and decorations, quiz them about their methods before you hire them. Point them to this article if you are in doubt.
Once your lights are gleaming brightly and your home brings smiles to all who pass by, congratulate yourself for your job well done. You've managed to hang your lights while also keeping your home's exterior system intact and properly protected too. Nice job.
Online resources for displaying exterior Christmas lights: